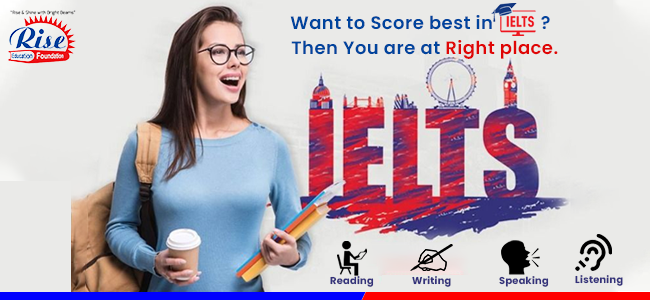 The International English Language Testing System (IELTS) assesses the English language proficiency of people who want to study or work where English is used as the language of communication. IELTS scores are accepted by over 9,000 organizations worldwide, including universities, employers immigration authorities and professional bodies.
IELTS assesses all of your English skills- reading, writing, listening and speaking, and is designed to reflest how you will use English at study, at work, and at play, in your new life abroad.
IELTS Academic measures the English language proficiency needed for an academic, higher education environment. IELTS General Training measures English language proficiency in a practical, everyday context. This version of the test is also often a visa requirement for those planning to migrate to English speaking countries including Australia, the UK, and New Zealand.